Live Multi Viewing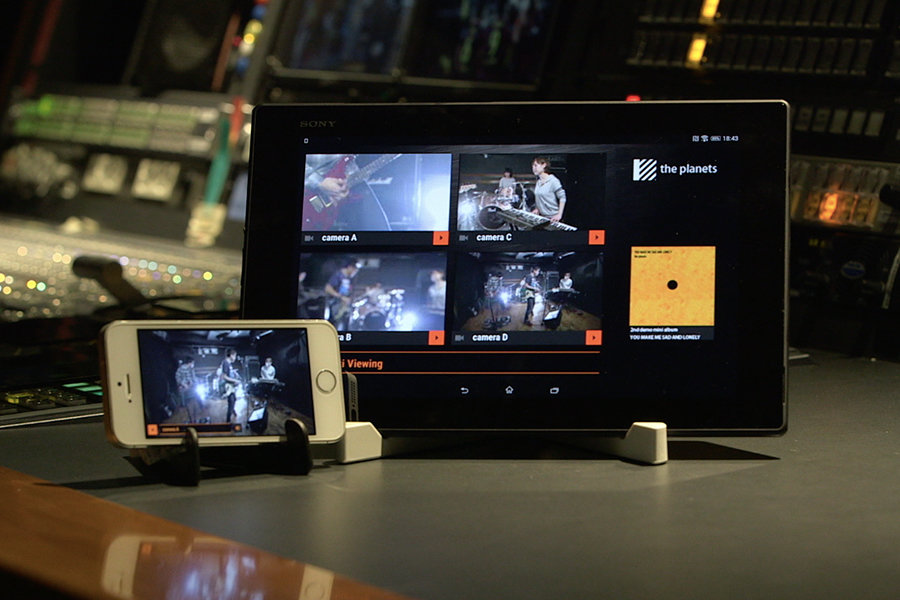 This is an app that can transmit video and audio to smartphones and tablets at event venues in real time. It uses our own low latency and high response streaming engine technology to transmit video and audio with only an unprecedented 0.1-second delay. In addition, switching between multiple video/audio streams is extremely smooth, making for stress-free operation. Another of this app's features is its responsiveness.
A server converts the video signal to a tablet stream and transmits it via wireless LAN installed inside the venue. Because we've built a dedicated local network, audience members at the event venue can enjoy reliable transmission. The wireless LAN uses 2.4 GHz band and 5 GHz band frequencies and audience members can select which one based on the venue environment.
Live Multi Viewing can be used for multi-venue events, live broadcasts, festivals and sporting events. Its track record includes Summer Sonic, fighting game competitions, stadium VIP seat services and more.